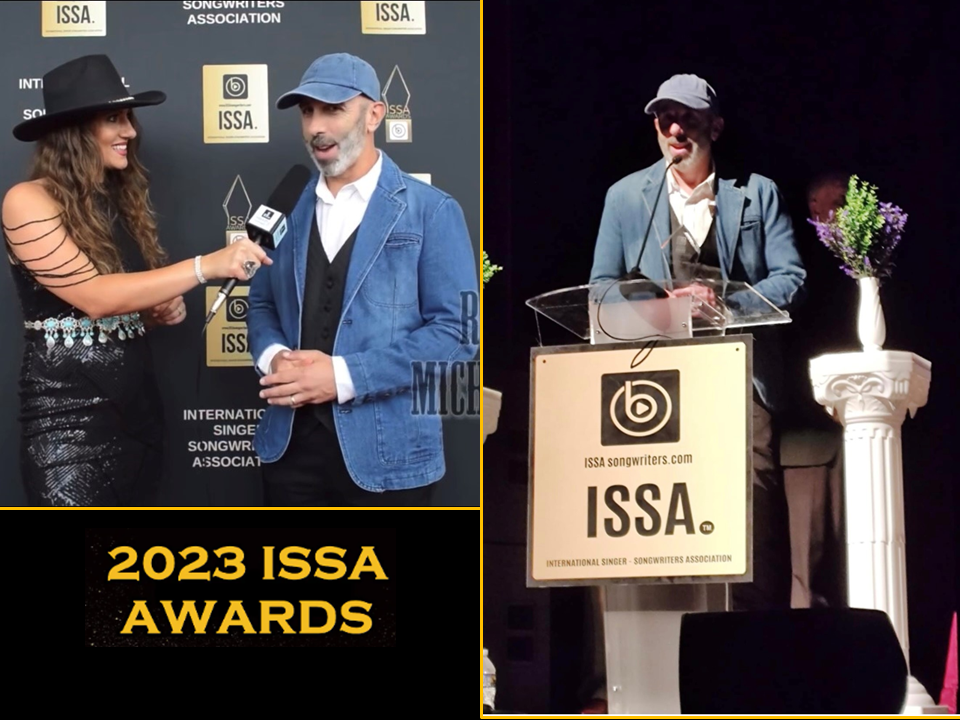 What an amazing experience having attended the 2023 International Singer Songwriter Awards (ISSA) show in Atlanta, GA this past weekend! This is an international organization 19,000 strong….and growing! I've enjoyed following so many other artists on social media and some have been following me. So it was such a joy to all meet in person at the event.
ISSA is dedicated to supporting independent artists in all genres of music worldwide. From the red carpet, the interviews, the live performances and awards, it was a great time had by all!
Finally, I was extremely honored and humbled to have won a 'Best Music Video' award for my song, Best Part of Living! As I said in my acceptance speech, with all the divisiveness in the world today, music continues to serve as that great common denominator to help bring the world a little closer. (Here's a link to my award speech): https://fb.watch/mkM02373Ox/
Thank you to all for your continued support!
Keep on Rockin'! 
-Rocky