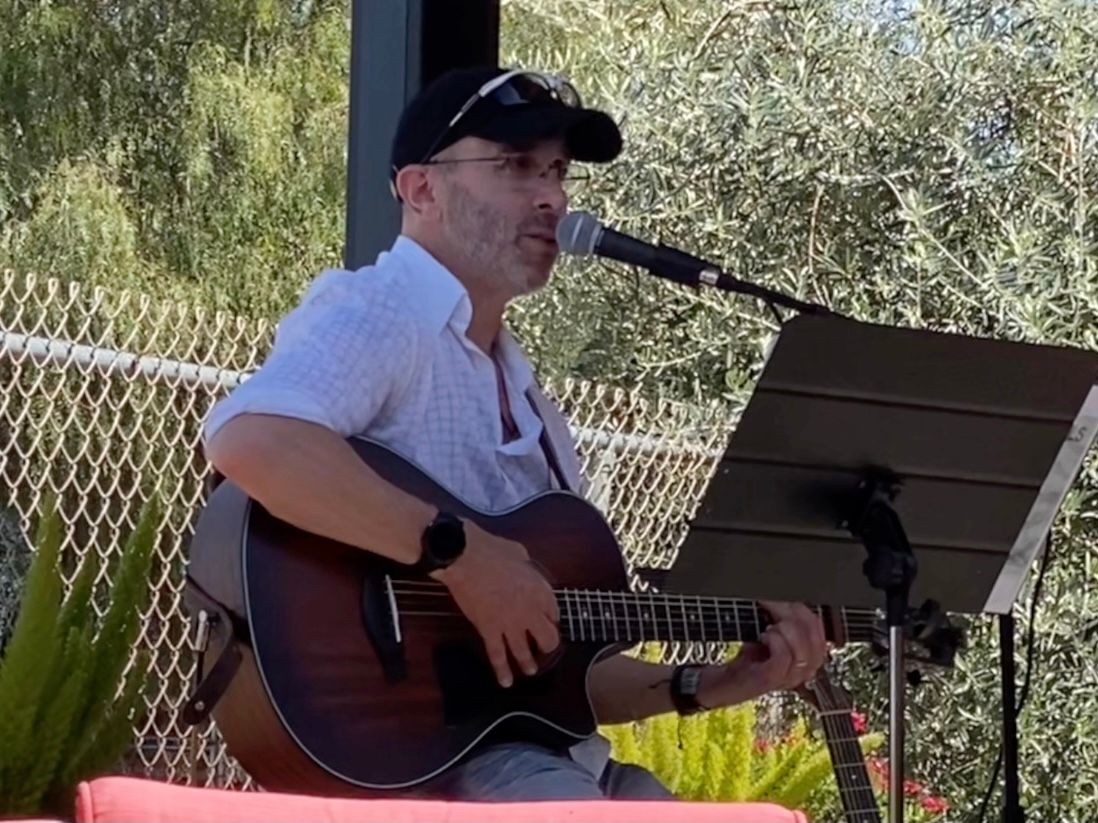 After 13 months of pandemic living, it felt sooo great to finally be able to play outdoors! COVID safety protocols still remained in place, but it's the start of the thawing out process.  Furthermore, I felt very fortunate to have recently received my full vaccinations.
It really shouldn't come as much of a surprise, but I'm still a little amazed at how awesome it felt to be outside, breathing in the fresh air (from 12 feet away from the closest person), sharing my music with the winery guests and interacting with them in a wonderful, intimate setting. It felt as if spirits were truly lifted all around!
In challenging times such as these, it's a reminder that we can still enjoy the little things while adhering to the social guidelines set in place. Subsequently, a little can really go long way.
I hope everyone can find their own little slices of heaven along the way and enjoy the smiles brought to the faces. We've been unimaginably challenged. We all deserve it.
Stay healthy and stay safe!